About Holostik Group
An established conglomerate in the global market
---
Established in the year 1978 with a flawless legacy of 40+ years
More than 10,000 satisfied clients in 90+ countries
More than 12 centres at strategic locations with a highly skilled workforce of 750+ employee
10 advanced manufacturing facilities with state-of-the-art European-built machinery
Our management comprises of leaders from premium Indian
Collaborated with Ashoka University and Microsoft under the AIM Smart City accelerator program for supporting and mentoring a cohort of eight different innovative and young companies
Plethora of CSR activities to help the unprivileged needy and poor
Holostik India Limited
From being an undisputed leader to being the largest Indian exporter of anti-counterfeiting solutions; Holostik believes in authenticating supply chains & securing lives.

United Warehousing
Implementing innovative logistic solutions for major manufacturers worldwide. Working closely with Jindal Steel Works (JSW) & SAIL.

My Green
MyGreen is the latest venture of Holostik Group and is into manufacturing of bio-degradable products. Through MyGreen we aim to create an environment friendly world where the menace of single use plastic is substituted by eco friendly packaging solutions.
Think Next Village
Creating sustainable student housing in Greater Noida, Think Next Village is the real estate arm of Holostik Group. We aim to create world class real estate projects with finesse and optimum consumer satisfaction.
Pillars of Holostik
At Holostik Group, our values rest firmly on the following pillars that serve as our guiding principles.
---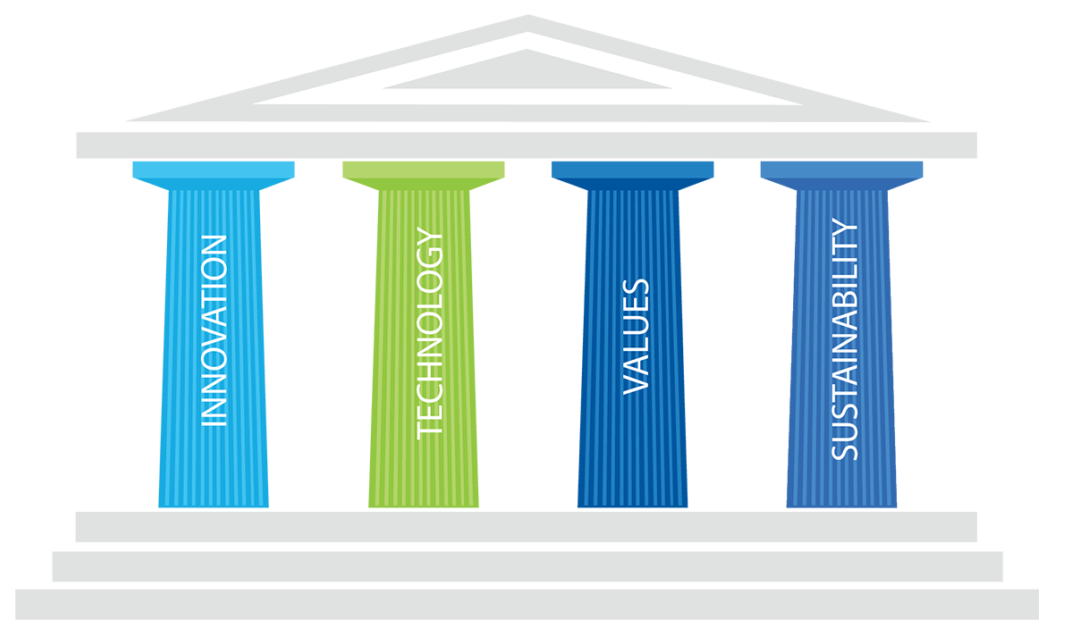 INNOVATION
We create an environment that encourages innovative thinking. This helps us in creating tailor made innovative products which suits customer requirements.

TECHNOLOGY
The next level of manufacturing technology helps us maintain perfection and precision in final products.
VALUES
Our belief in 'doing right things, the right way' reflects in our right intention towards our valuable customers.
SUSTAINABILITY
Our duty towards our Mother Earth helps us in Creating a better tomorrow.
Our flag bearer - Holostik India Limited
Our management comprises leaders from premium Indian institutions such as IIM, BHU, DCE as well as global institutions such as Harvard, UCLA, and Richard Ivey.
---
Pioneer and industry leader in anti-counterfeiting solutions

One of the largest manufacturers of holograms globally

Founding member of ASPA (Authentication Solutions Providers' Association)
Only in-house Phygital (Physical + Digital) solutions provider in India
'A' rated company by CRISIL (a standard & poor company)
DSIR (Department of Scientific & Industrial Research) recognized R&D centre
Supporting Innovation
Promoting Client Growth

Authenticating Supply Chains
Securing
Lives