41%*
Increase in sale
90%*
Drop in duplication
339%*
ROI for our solutions

100%*
Supply Chain Visibility
Poor quality sealing wads cannot secure product contents from external environment and counterfeiters
Increases the chance of adulteration with pollutants

Increases the chances of product duplication

Brings down the sale of products
Holostik Induction-sealing Wads provide guaranteed spill-proof safety combined with anti-counterfeiting features
Leak prevention seal with pilferage protection
Freshness preservation to increase product shelf-life
Tamper evidence features to combat product duplication
Easy integration with product authentication and supply chain solutions
Customized to your brand and packaging needs
Interested in Holostik
Induction Sealing Wads?
Contact us now for a free quote
What makes Holostik Induction Sealing Wads unique
Holostik introduced holography to India in 1991 and has pioneered the industry ever since. We have complete in-house capabilities ranging from R&D, designing and manufacturing to substrate and IT development.
All physical and digital security layers are produced in-house under 24/7 surveillance
Globally recognized as one of the top manufacturers of anti-counterfeiting products
Pioneered holography innovation in India through 4 generations of technology
Seamless integration with in-built supply chain visibility features
Influential member of the IHMA and a founding member of ASPA
Superior aesthetic appeal owing to decades of R&D innovation
Globally Recognized

DSIR

CMMI Level 3
IHMA
ALPS

HSSMS

ASPA
DMF

AGMARK

GS-1 Compliant
Tailored to your Industry
With an ever-growing economy, India's top manufacture rely on us for product security and supply chain management.
Trusted by 10,000+ brands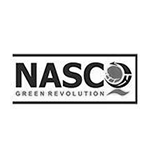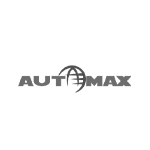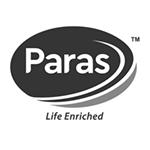 What Our Customers Are Saying

Manoj Biswas
Director- Sales & Marketing, Pharma Industry
With the help of Holostik's phygital (physical + digital) solutions, we witnessed a 57% revenue growth. Holostik helped us to effectively counter product duplication. With increased profits we are now happy to launch new products in the market.
Siddharth Taneja
Chief Marketing Officer, FMCG Industry
There has been a 41% increase in our product sales. The customized loyalty management system from Holostik has increased the number of our new customers. Our loyalty schemes can now be availed easily and quickly without the mess of paperwork.

Mukul Negi
Head- Supply Chain & Logistics, Agro Industry
Holostik's smart packaging solutions have boosted our product security and brand image in the market. With supply chain visibility, we can now easily track our products in the supply chain. We are satisfied to see a drop of 90% in incidents related to product duplication.
Paramjeet Singh
Production Head, Automotive Industry
We are happy to see our sales grow by 34%. In addition, we are delighted to get positive feedbacks from our consumers. Digital smart packaging solutions from Holostik have not just secured our products but also our supply chain. We can now easily track our products right from manufacturing till end-consumers.
Sudarshan Iyer
Head- Production & Quality, FMCG Industry
We are highly satisfied to see a drastic drop in duplication of our products. Our revenue has increased by 73% in the last six months. This tremendous growth would not have been possible without smart QR code enabled labels from Holostik. The labels helped us to easily authenticate and track our products in the supply chain.

Amit Banerjee
Director- Sales, Pharma Industry
Our annual profits have increased by 64%. We are astonished to see such amazing results. Holostik helped us to identify gaps in our product packaging and supply chain. Ever since, they provided us with customized smart packaging solutions, there has been a reduction in duplication of our products.

Mansi Garg
Head- Marketing and Strategy, Automotive Industry
Anti-counterfeiting solutions from Holostik have enabled us to prevent duplication, launch loyalty schemes, create customer database and much more. We are witnessing a surge in sales and profits and our consumers have increased manifold. We are proud to be among the list of top 20 players in our industry.
Evaluating induction wads for your products?
Read our free case study — 12 pages jam-packed with practical guidelines you could adopt when evaluating induction wads and sealing liners manufacturers in India.
Subscribe to our Newsletter
Discover our top offerings in anti-counterfeiting, smart packaging, supply chain visibility and what makes Holostik unique.